Admin
By order of the Peaky Blinders!
The Peaky Blinders sure did dress well with their tweed caps and dapper suits, but who exactly were they?
These notorious boys and men, pictured in mug shots from a police archive were not the charming English gents they may look. They were in fact members of the 'Peaky Blinders' gang which terrorised
Birmingham around the turn of the 20th century - and now their exploits have been shown through the hit BBC Drama which is just about to release its fourth series.
The gang earned its chilling nickname through the practice of sewing razor blades into the peaks of their flat caps, so that they could blind rival gangsters by head butting them.
They ruled the industrialised areas of Bordesley and Small Heath from the 1880s through to the early 1900s, when the city was one of the world's most important manufacturing hubs.
But theft and muggings were by no means the only illegal activities they took part in. They built their criminal empire on illegal betting, protection rackets and Birmingham's black market. They were known to fight their rival gangs as well as even turning on the police.
The Peaky Blinders were clearly a brutal gang but they were also a stylish bunch of chaps. They used their image to add a touch of class to their brutish ways, and to set them apart from other gangs, such as the Birmingham Boys. The way they dressed themselves was purposefully distinctive: peaked caps tilted slightly to one side, cravats and ties and tweed suits.
Here at Country Master we highly approve of this look!
For more information, we recommend a visit in store to learn a little more, a day trip to the Black Country Museum or of course watching the hit TV series!
Series four of Peaky Blinders is out very soon on BBC, and we can't wait.
Get the full 'killer look' from Country Master, but maybe leave out the razor blades.
By order of the Peaky Blinders!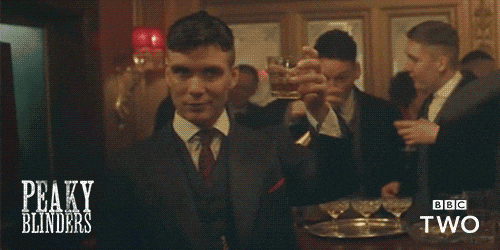 Black Country Living Museum: www.bclm.co.uk
BBC - Peaky Blinders: www.bbc.co.uk/programmes/b045fz8r
Previous series are available on Netflix.